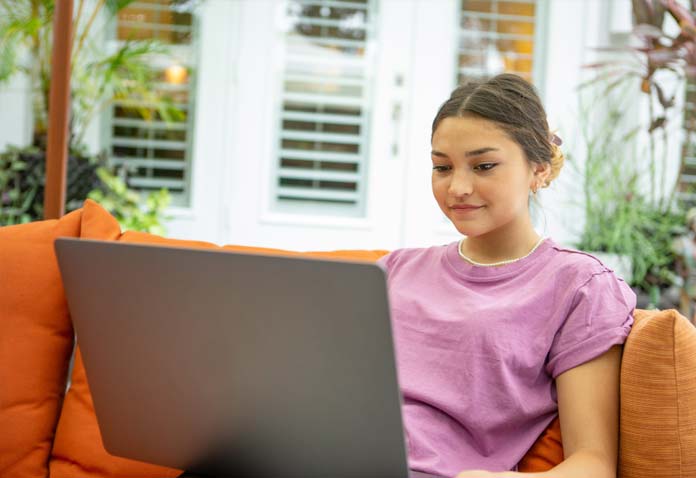 Admissions
FlexPoint Virtual School offers rolling admissions for students. Enrollment in elementary, middle, and high school courses can occur at any time throughout the year.
How to Enroll at FlexPoint Virtual School
The steps below are what students/parents/guardians can expect when going through the enrollment process.
Age
Students enrolling in Kindergarten must be 5 years old on or before September 1 in the school year of enrollment.
Students enrolling in Grade 1 must be 6 years old on or before September 1 in the enrolling school year and must have successfully completed a Kindergarten program.
Students can enroll through age 19 but must complete courses before age 21.
Exceptional Student Education (ESE) participants who have not earned a standard diploma remain eligible for educational services through the end of the school year in which the student becomes 22 years old. (IDEA.97-300.121(a))
Technology
Students must have access to the following:
Internet Service
Email
Telephone
FlexPoint Virtual School does not offer a high school diploma. Courses can be used toward graduation as long as the students granting institution or local school accepts FlexPoint Virtual School transcripts. Please consult with the school first in order to determine if the school will accept FlexPoint Virtual School courses for credit before enrolling. Students can be active in up to 6 courses (semesters) at a time.
Select and pay for the courses in the K–5 or 6–12 registration system.
Parent/Guardian Accounts
Middle/High Parents/guardians: create a guardian account.

Elementary Parents/guardians: log-in credentials are created during registration.
Once courses have been paid for enrollment, students will be assigned teachers and placed into the courses chosen. This placement process will begin on the preferred start date selected during registration.

Please log in to VSA to check course status!
After the student is placed in courses, teachers will reach out about scheduling a welcome call, where important information about the course will be shared, the FlexPoint Virtual School experience, and most importantly, get to know the student. Please note that the student does not need to wait for the welcome call to start working in a course. As soon as the student is placed, access is given to the student to begin.